Abandon by Meg Cabot
According to
Meg Cabot
,
Abandon
her new paranormal series, has a pub date! YAY!
I've been waiting for what seems like FOREVER (Seriously, it's been years.) for this book or any news on this series. So... *finally*!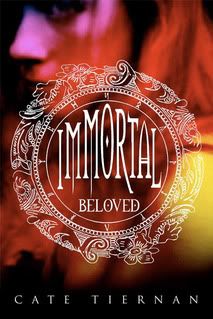 Immortal Beloved by Cate Tiernan
Cate Tiernan is the author of the Sweep Series, which I haven't read but plan on reading this summer.
Summary:
Nastasya has spent the last century living as a spoiled, drugged-out party girl. She feels nothing and cares for no one. But when she witnesses her best friend, a Dark Immortal, torture a human, she realizes something's got to change. She seeks refuge at a rehab for wayward immortals, where she meets the gorgeous, undeniably sexy Reyn, who seems inexplicably linked to her past.

Nastasya finally begins to deal with life, and even feels safe--until the night she learns that someone wants her dead.

An excerpt of the second chapter is available
here
. Be sure to look for Immortal Beloved in stores in September!