Cindy from Princess Bookie is hosting her super fab contest craze, and this is just one of the mini challenges.
Definitely check it out for a chance to win some awesome prizes!
Below are the Top 5 books I am most looking forward to in 2011. You might have an idea of how hard this was for me, especially since (if you read my blog) I ALWAYS talk about how excited I am for next year and how much I want this lame year to end.
Well, after a lot of thinking (Seriously! It was SO hard to choose just 5), here are my picks...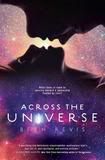 The cover is absolutely gorgeous and if that wasn't reason enough to pick it up, the first chapter is absolutely fantastic!
It's almost unfair. It sucks you in only to leave you wanting more (so so SO much more!). January, please hurry!
I'm kind of in love with this series and after that last book? Um, yeah. Who wouldn't give a body part to read the final installment! So excited!
I absolutely LOVED Hex Hall. It's in my Top 10 favorites of 2010 and I can't wait for this sequel! (And well, I can't wait to read more about Archer too... ;))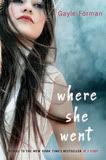 If I Stay is one of my favorite books and as soon as I heard about Where She Went, I went and acted like an insane lunatic/idiot in front of... well, a lot of people. Whatever, I have no shame. I SO can't wait for this one!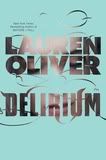 If you know me, you know how much I absolutely love Before I Fall. It has gone down as one of my favorite books of all time, and was also one of the few books to make me cry. I love love love Lauren's writing and this book sounds fantastic. And even though I know what happens (because some evil person posted spoilers in the comments of a review! Grrrr...), I still want to read it just as much. Definitely my most anticipated book of 2011.
So that's my list. Later this year, I'll be posting a longer version, so stay tuned! :)