This week's Spotlight Tuesday pick is...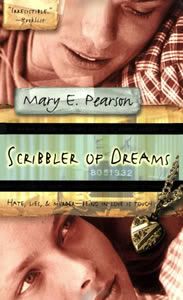 It's the Crutchfields v. the Malones in this lush
Romeo and Juliet
story about two related California families that have hated each other for generations, even though (or perhaps because) they own adjacent tracks of ocean-view land. Like the rest of her family, 17-year-old Kait Malone blames the Crutchfields for everything, particularly now that her father's in jail for killing Robert Crutchfield in what the Malones claim was an accident. Money is short, because the Malones refuse to sell any of their land, so Kait and her sister must transfer to the public high school under assumed names. And then the unthinkable happens: Kait falls head over heels in love with a beautiful boy named Bram--who turns out to be a Crutchfield.
I read this book when I was around 15 and I absolutely loved it. If you're a Romeo & Juliet fan, or just looking for a cute, YA romance, I'm sure you'll enjoy this modern retelling.