In My Mailbox is hosted by Kristi from The Story Siren.
I didn't post an IMM last week due to cramming for finals (smart, I know)
, so here's what you missed during Hell Week: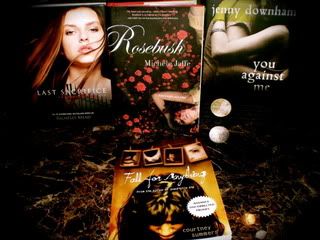 Eeeek! Amazon being made of awesome, sent it to me a day early and well, I guess you know why I spent the day before a test cramming. It was worth it, though.
Looove this cover! And I haven't read a thriller-type book in a while. Or ever. So I can't wait to read this!
I really liked Before I Die by Jenny Downham and this one looks even better! Especially the cover. Unfortunately for us Americans, this is only available in the UK right now. Oh, how I love the book depository!
If you don't know (which you should), I LOVE Courtney Summers. She's quite brilliant and this book is going to be great. I can just tell. I'm hoping to read/review this soon so I can increase your anticipation for FFA's release AND my December Giveaway. ;)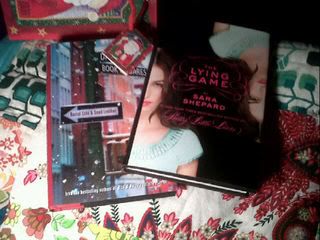 This was an early Christmas gift from one of my friends and I love it! I've been wanting both of these for a while, so I'm so looking forward to reading them soon.
So that was it. I'd love to know what everyone else received, so leave a comment! :)
Hope you have a great weekend!